Wash
HAND SOAP
An economical solution which is inviting to use and a must for any washroom.

ANTIBAC FOAM
Our anti-bacteria foam soap is more effective in killing germs.
Dry
HAND DRYER
It can dry your hands in 25 seconds or less and has a built-in air filter to ensure clean air.
JET SPEED HAND DRYER
As the name implies, it dries your hands fast, usually within seconds.
Sanitize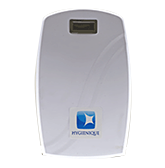 HAND SANITIZER
The quick and convenient way to sanitize your hand and remove bacteria.

PAPER TOWEL DISPENSER
Easy to load, user friendly and extremely low maintenance.